*Lead time for custom katana is 7-10 days*

*Final Price will be displayed in checkout page*
Standard Size Info:
Overall Length: 103cm / 40.5 Inch
Blade Length: 72cm / 28.3 Inch
Handle Length: 27cm / 10.6 Inch
Blade Thickness : 0.7cm / 0.27 Inch
*Size might be a bit different for different design*
If you are looking for a truly unique Katana, the one and only Katana belongs to you, you have come to the right place. We offer the Katana customization service, with large selection of blade modification options here, from blade to handle, you will find the perfect combination for your dream Katana. 
*We are adding new options on weekly basic, remember to bookmark this page and come back once in a while. 
*If you need extra customization that is not included here, please contact hello@romanceofmen.com
Blade Material
We have Carbon steel, Manganese Steel, Spring Steel,Pattern Steel & T10 Steel in different color and pattern for your selection.
All T10 steel blade are clay tempered, with true hamon line.
Bo-Hi (Blood groove)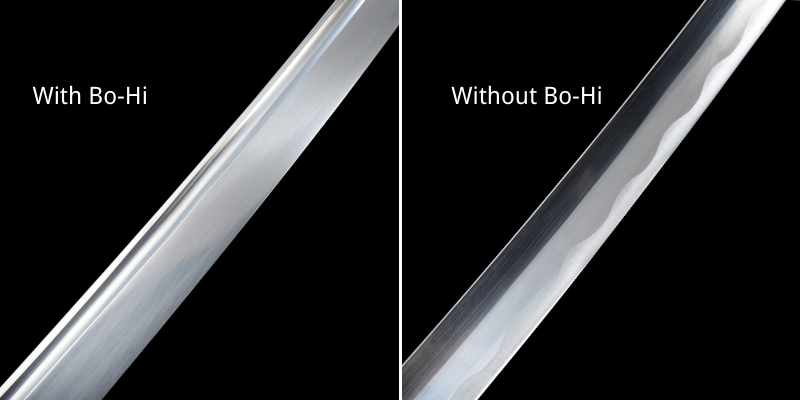 Aesthetic Blade Series:
Check the gallery here for a better view
Saya(Scabbard)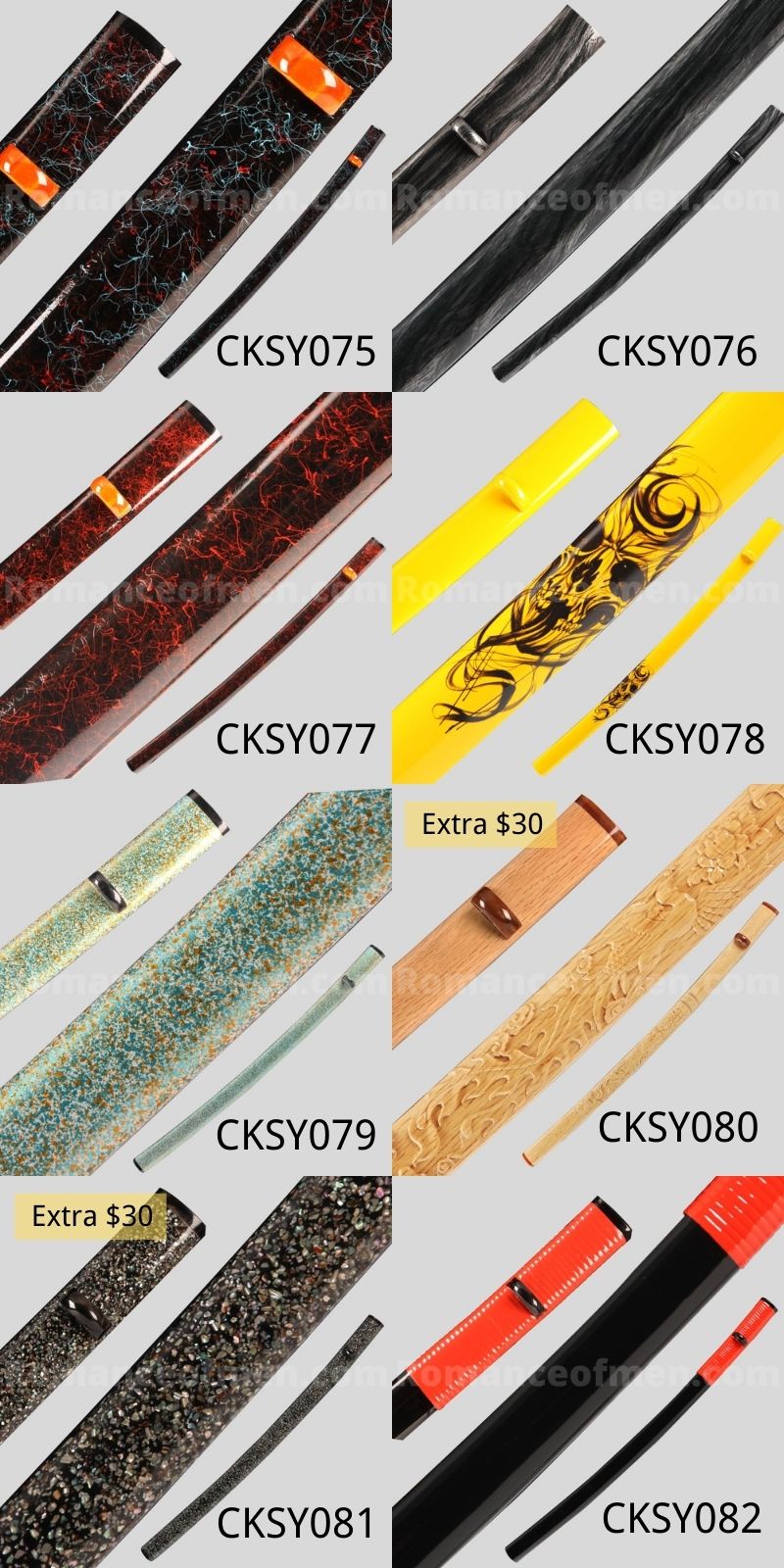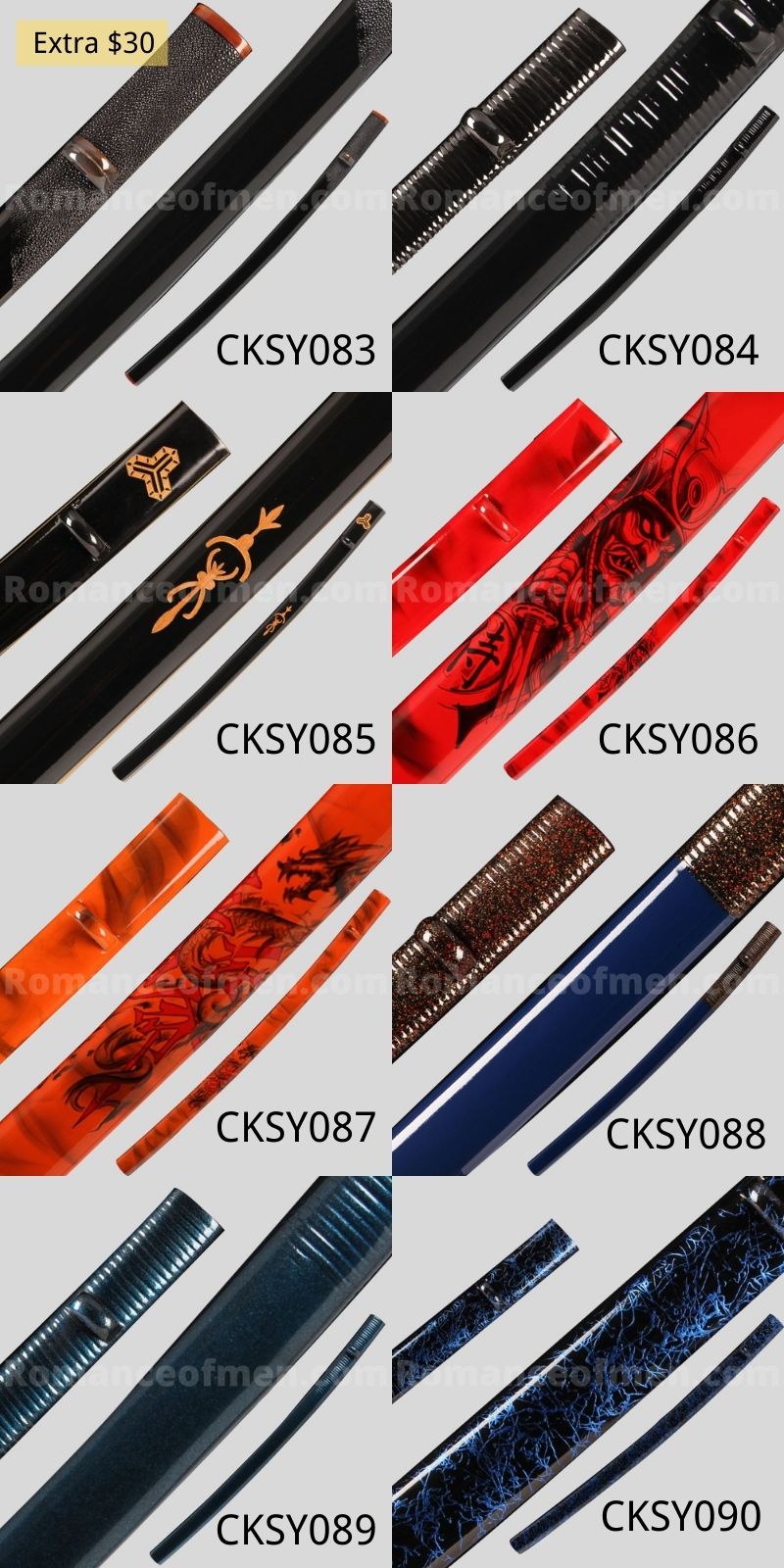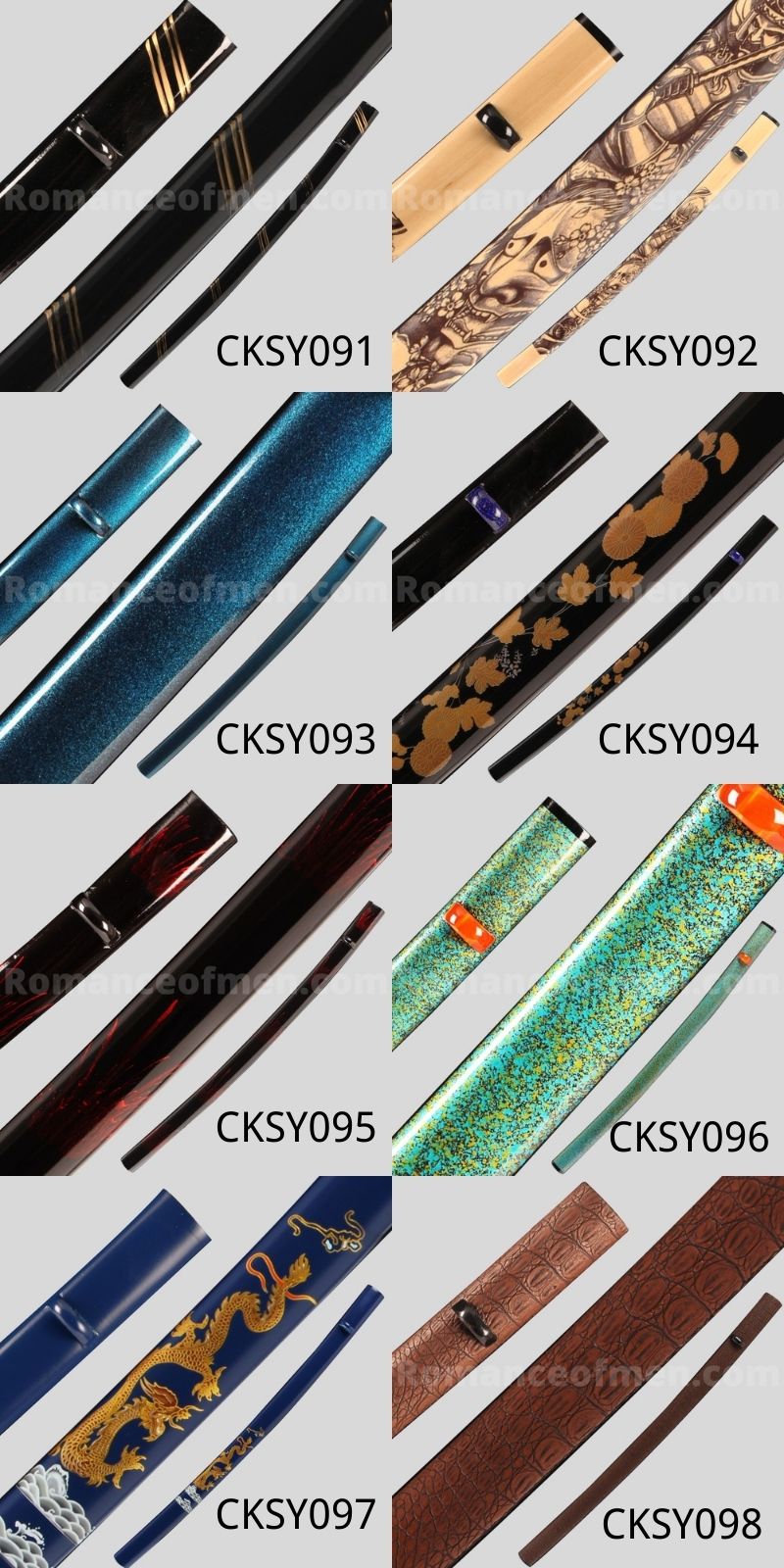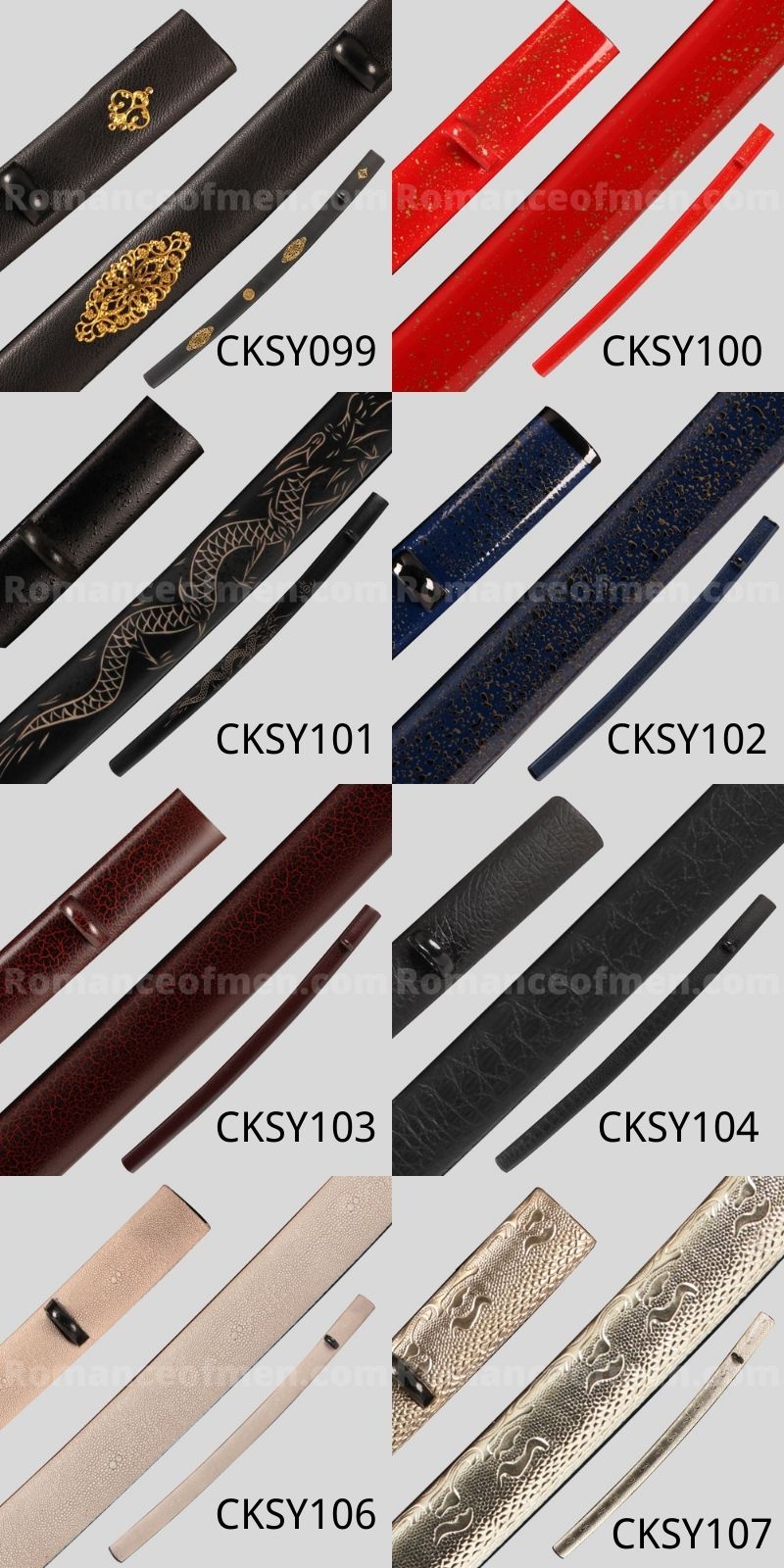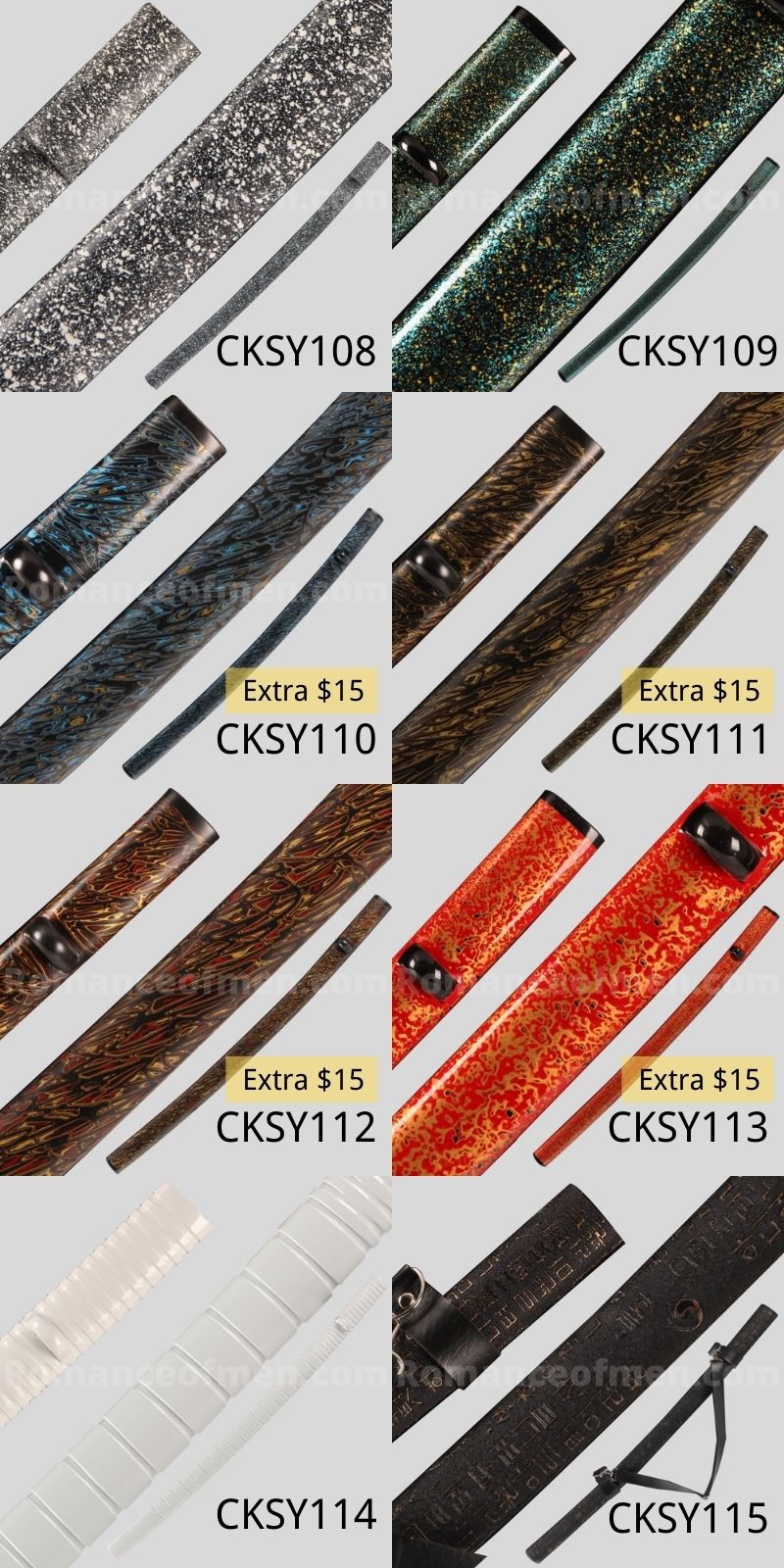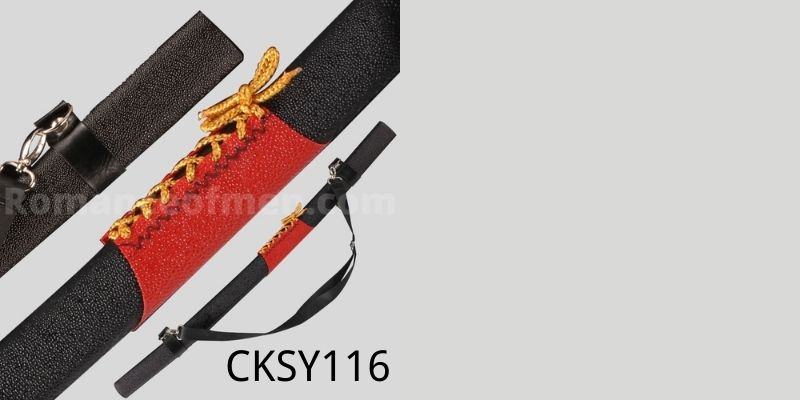 Tsuba (hand guard) Fitting:
The Habaki
The Ito & Sageo

Custom Katanas from our customers